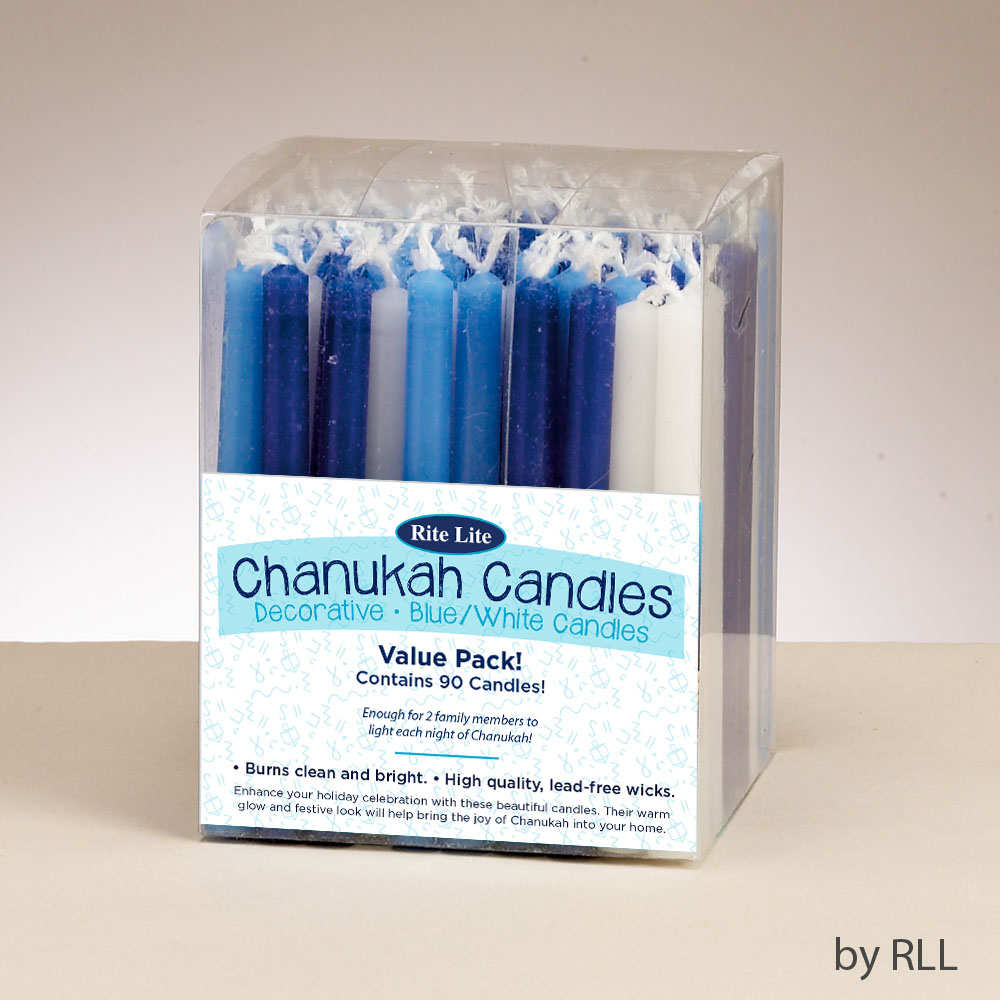 Item: C-4-VALU-BWN2
Sign In to see product information
There are candles for everyone with the Chanukah Candle Family Pack! Each box contains 90 candles to light 2 Menorahs for the 8 days of Chanukah. Express yourself with the classic blue and white candles to create the look that is perfect for you!
Dimensions & Details
3.50" l x 3.50" w x 3.75" h
3.50" l x 3.50" w x 4.30" h
Facts & Features
Hand Dipped by Skilled Artisans - Sized to Fit Most Menorahs (9mm) - Burns Clean and Bright for Approximately 30 Minutes - High quality, Lead-Free wicks
Care & Contents
90 Blue/White Candles, Enough for 2 Family Members to Light Each Night of Chanukah.
Trim wicks to 1/4".
Always use a non-flammable menorah on a non-flammable surface.
Placing candles near a draft or on an uneven surface may cause dripping.
Related Products
---