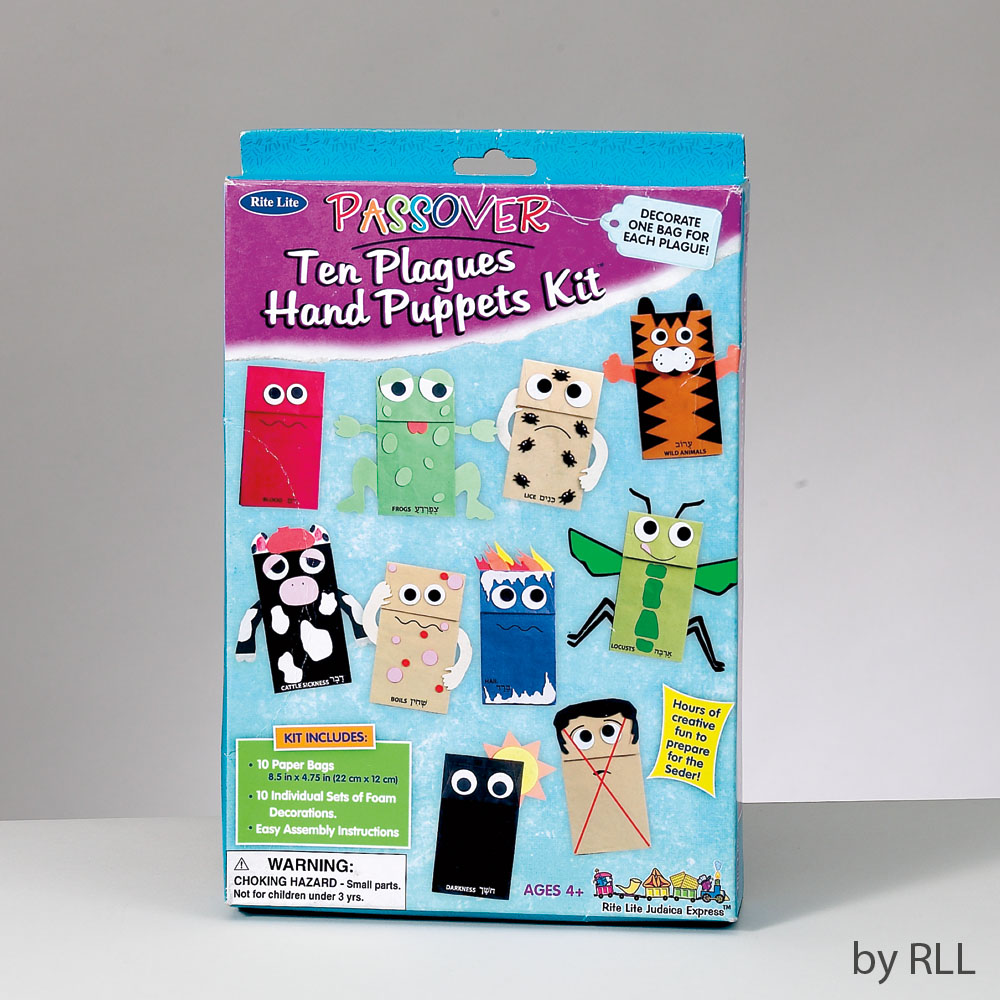 Already In Cart
Item: TYKP-BAGS
Sign In to see product information
Get customized plagues this Passover! Each of the Ten Plagues is represented with a paper bag puppet that the child decorates - great for Seder night and educational play all Passover long! Fun to assemble and even more fun to play.
Dimensions & Details
4.75" l x 0.10" w x 8.50" h
6.00" l x 1.50" w x 9.75" h
Facts & Features
Create a Puppet for Every Plague! Hours of Creative Fun to Prepare for the Seder! - Keeps Kids Entertained at The Seder!
Care & Contents
10 4.5 in. x 8.5 in. paper bags in assorted colors.
10 Individual Sets of Foam Decorations
Easy Assembly Instructions
Adult Supervision Recommended.
Related Products
---