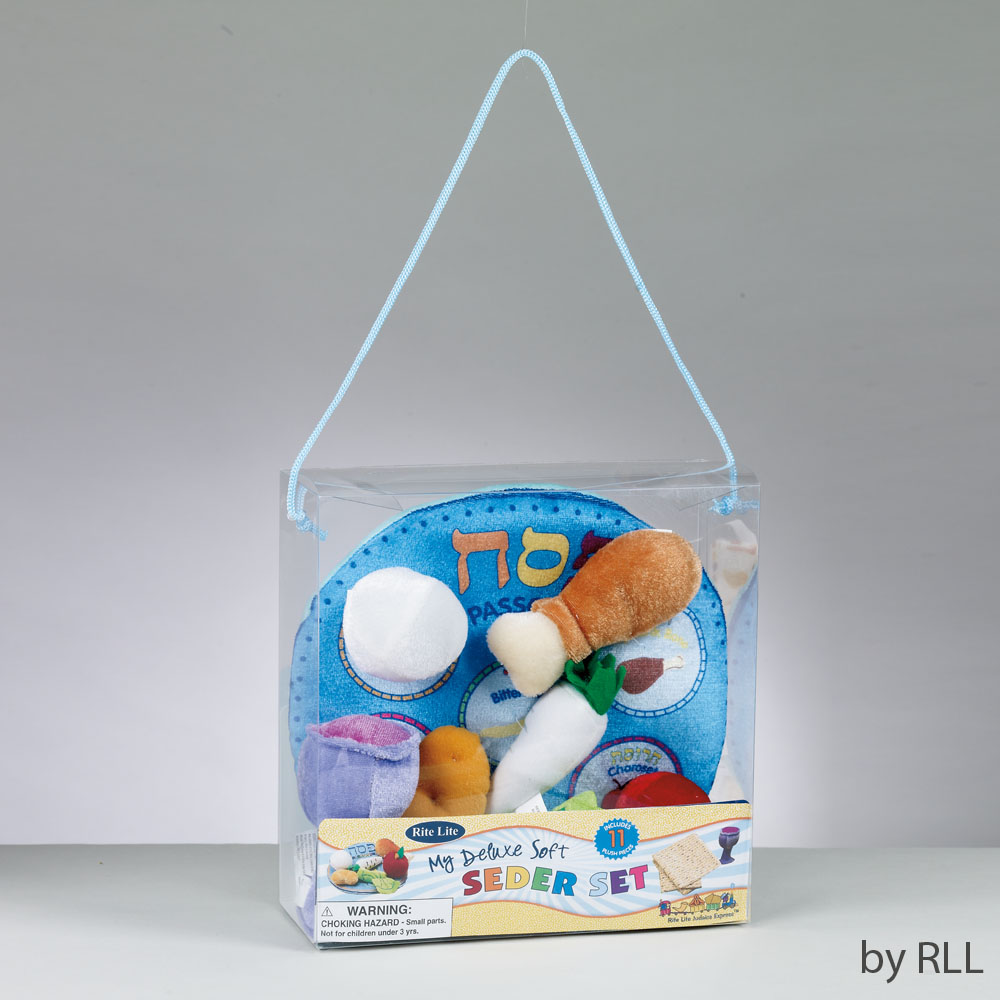 Item: TYPS-1-DLX
Sign In to see product information
Young children will love to create their own mock Seder with this Deluxe Soft Seder Kit! Each component of Seder night is recreated in soft plush for safe and endless fun and play!
Dimensions & Details
8.25" l x 3.55" w x 7.85" h
Clear Acrylic Box, Peggable
Facts & Features
Learn About Passover With This Plush Set Featuring Everything You Need For The Seder! Fun & Educational!
Care & Contents
3 Soft Matzahs
1 Soft Wine Cup
1 Soft Seder Plate
1 Soft Egg, 1 Soft Shank Bone, 1 Soft Maror
1 Soft Apple for Charoset, 1 Soft Potato for Karpas, 1 Soft Lettuce for Chazeret
Gently wipe surface with mild soap and water. Allow to air dry.
Related Products
---