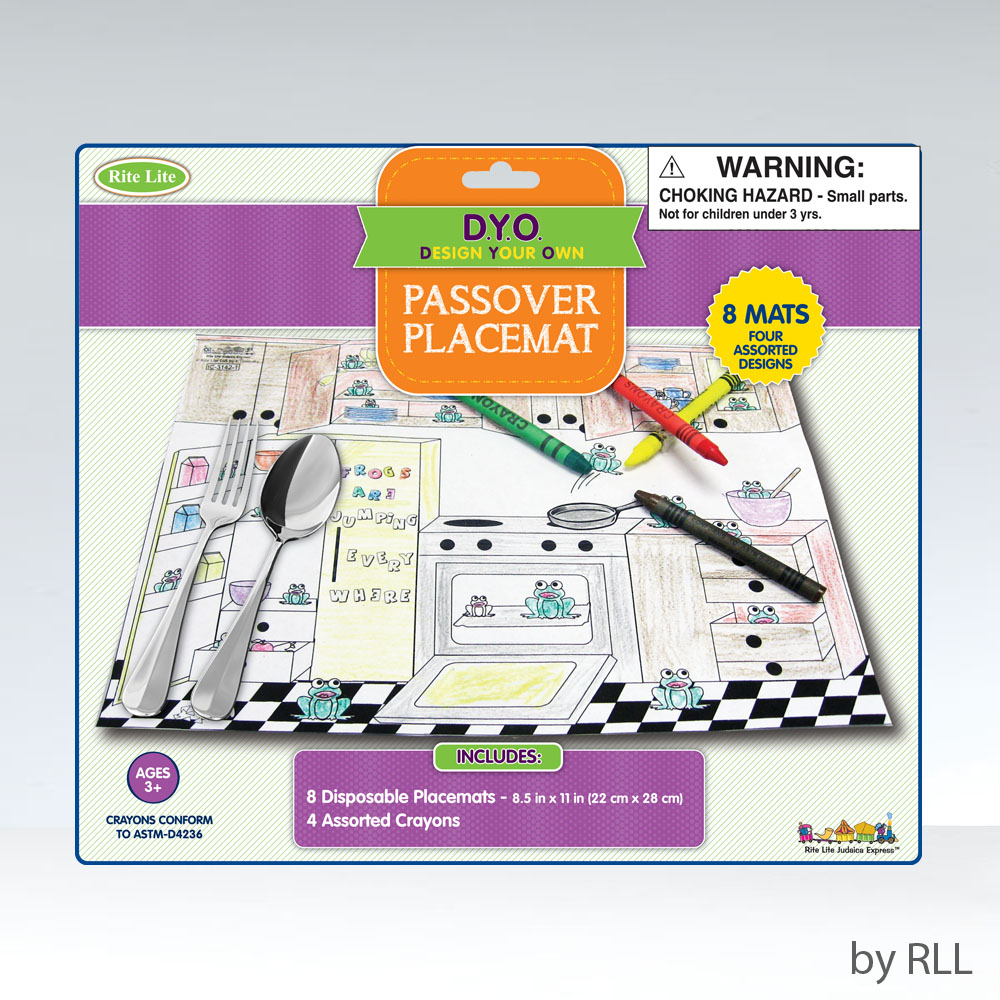 Already In Cart
Item: TYKP-MAT-2
Sign In to see product information
We teach kids not to play with their food - but they sure can play with your what's under it! The Passover Placemats allow children to customize Seder settings with their favorite unique and creative Passover designs and colors.
Dimensions & Details
11.00" l x 0.10" w x 8.50" h
11.10" l x 0.20" w x 9.50" h
Full Header over Poly-Bag
Facts & Features
8 Paper placemats with Passover Designs to decorate!
Care & Contents
8 Coloring Mats
4 Crayons
Related Products
---