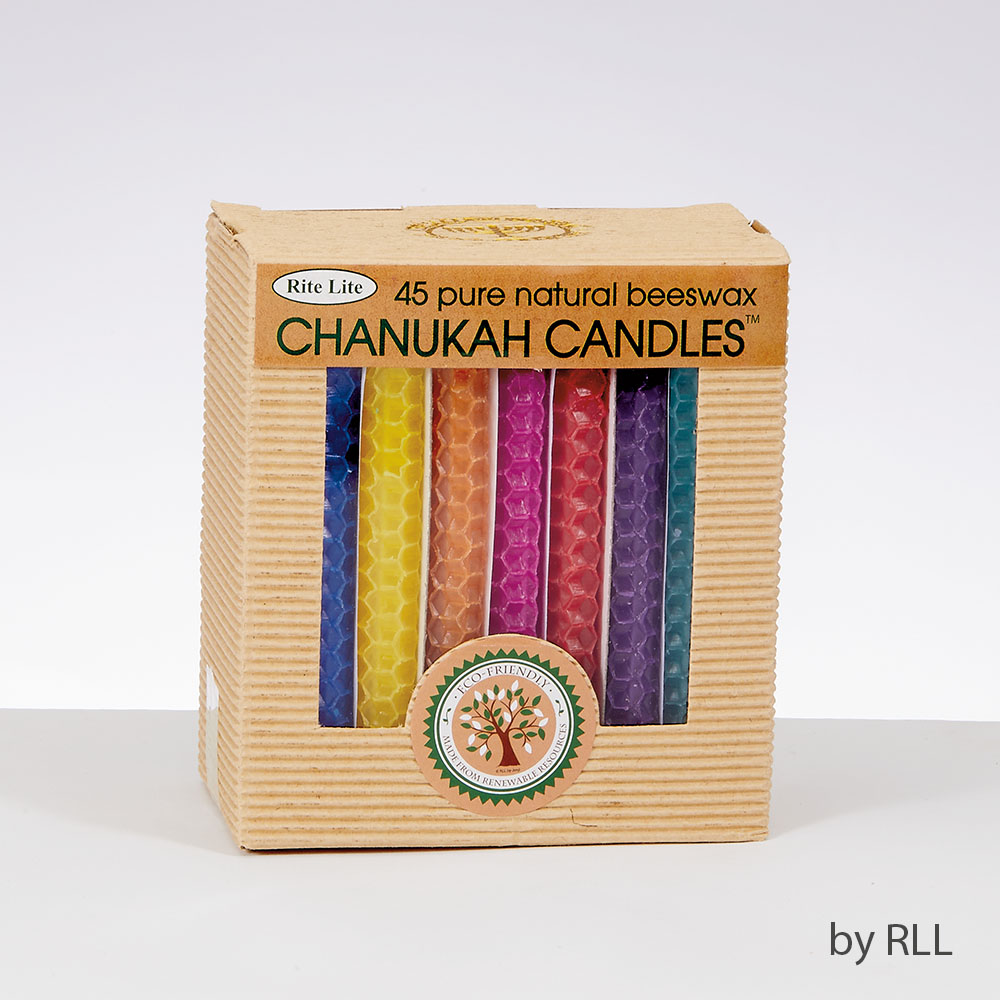 Item: C-22-F
Sign In to see product information
These fragrant and uniquely designed Natural Beeswax candles feature a honeycomb design that evokes the natural roots of this Eco friendly candle, carefully packaged with recycled components.
Dimensions & Details
4.25" l x 2.75" w x 4.50" h
Facts & Features
Enjoy the honey-sweet aroma and natural purity of beeswax! Each honeycomb candle is hand-rolled to preserve its natural aroma. Sized to fit most menorahs (9mm).
Care & Contents
45 Beeswax Chanukah Candles
Trim wicks to 1/4".
Always use a non-flammable menorah on a non-flammable surface.
Placing lit candles near a draft or too close to each other may cause dripping.
Related Products
---