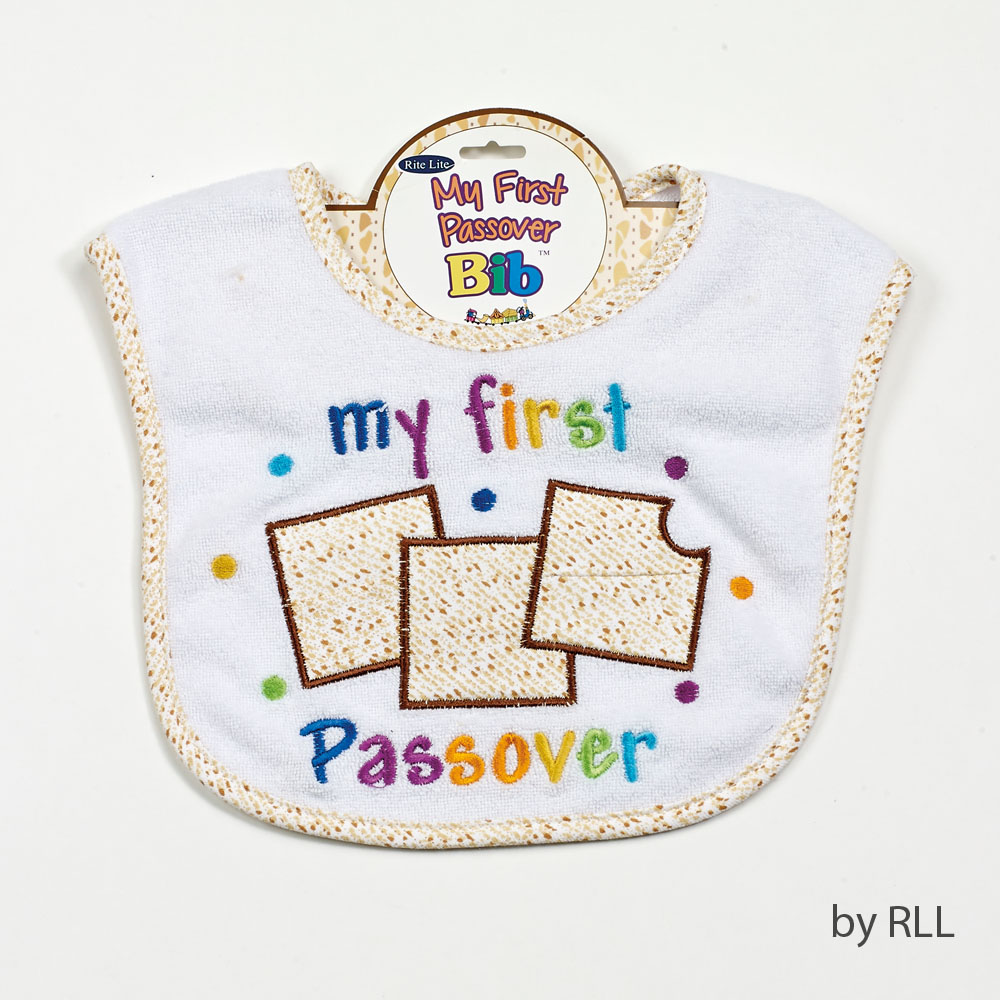 Item: TXP-B-2
Sign In to see product information
Everyone remembers their first Passover - or do they? Make every babies first Passover memorable with this now classic bib, that will bring smiles (and clean clothes) to babies and parents everywhere!
Dimensions & Details
9.25" l x 0.10" w x 12.00" h
9.75" l x 0.25" w x 8.00" h
Facts & Features
Soft Cotton Poly with Embroidered Design!
Care & Contents
Warning! Packing materials are a choking hazard for children! Discard all packing materials immediately (including plastic ties).
Machine Wash Cold.
Do Not Bleach.
Tumble Dry Low.
Related Products
---