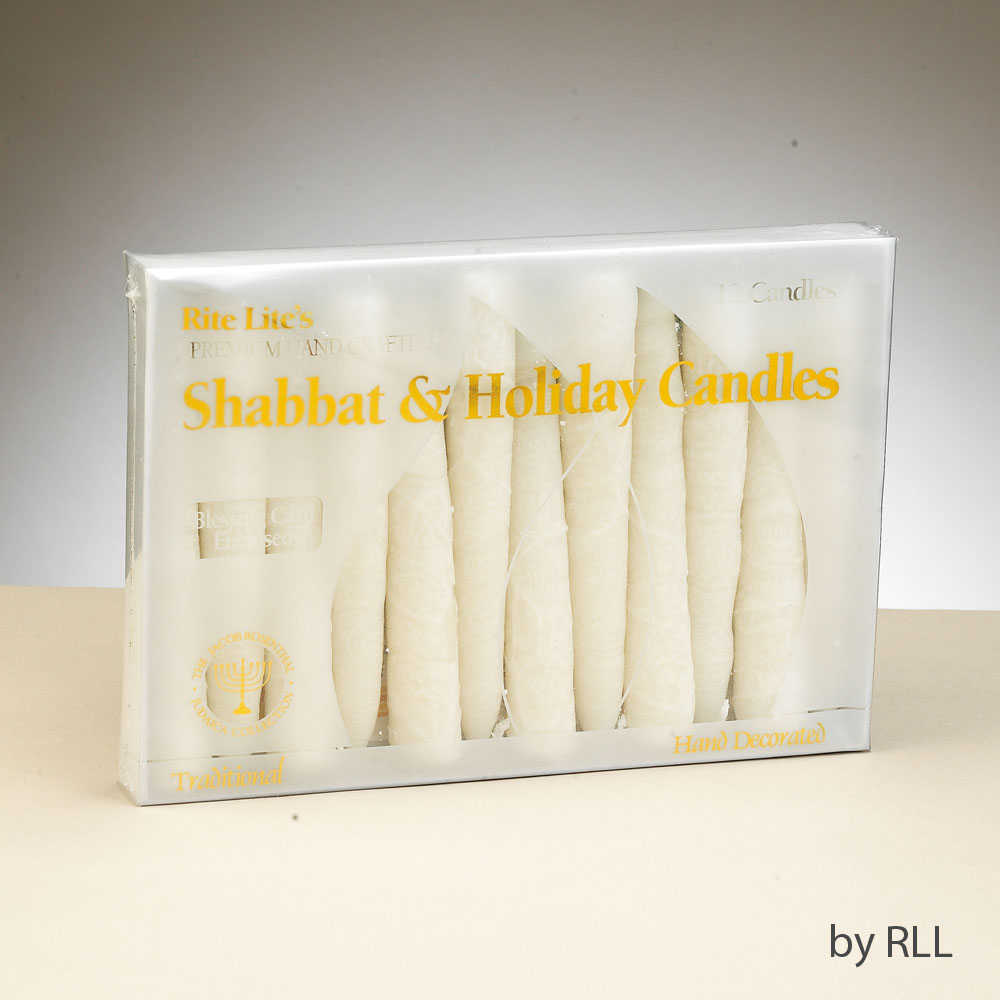 Already In Cart
Item: C-12-W
Sign In to see product information
Grace your Shabbat table with these premium Candles! Hand crafted and decorated with a white on white coating, these candles will welcome Shabbat into your home with warmth and grace.
Dimensions & Details
9.00" l x 1.00" w x 5.90" h
Facts & Features
Ideal for Shabbat and all Jewish Holidays! - Hand Dipped & Hand Decorated With Marble Coating for a Premium Hand-crafted Look - Burns Clean and Bright for Approximately 2.5 Hours - High Quality, Lead-Free Wicks.
Care & Contents
12 Hand Dipped Candles - Decorative Shabbat Blessing Card
Note: Placing lit candles near a draft or too close to each other may cause dripping.
Related Products
---